Happy New Year !!!
Read the latest news about LUV', Patty Brard, José Hoebee and Marga Scheide. Other issues dealing with the group's past and present entourage are also discussed. To read the news before October 2011, see the "News Archives" page.
* Patty's generosity on "Home is where the heart is"
news posted on January 16th 2012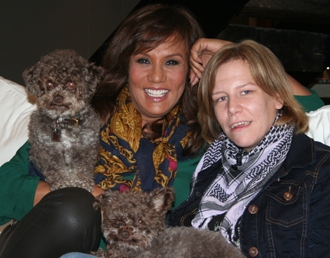 Patty, her dogs Bibi & Lulu and Miranda
RTL 4 will air "Home is where the heart is" on January 22nd at 8.00 pm. The TV show will feature Patty Brard helping a 26-year-old homeless woman called Miranda. Her son, Fabio, has been raised by an adoptive family for three years. Miranda wants her child back and is ready to overcome her difficulties. Patty has taken care of her to solve her problems.
Home is where the heart is - official site: http://www.rtl.nl/programma/homeiswheretheheartis/home/
Source: RTL 4
* Will Hoebee in remission
news posted on January 16th 2012
The Dutch media announced Will Hoebee's colorectal cancer two months ago (see news posted on November 23rd 2011). According to Story magazine, José's husband seems to be in remission though he is not considered healed. I wish him a full recovery.
Source: Story, José Hoebee Official Fan Club
Below: scans of Story article about Will's illness (courtesy of Jos Theuns, José Hoebee's Fan Club)
Part 1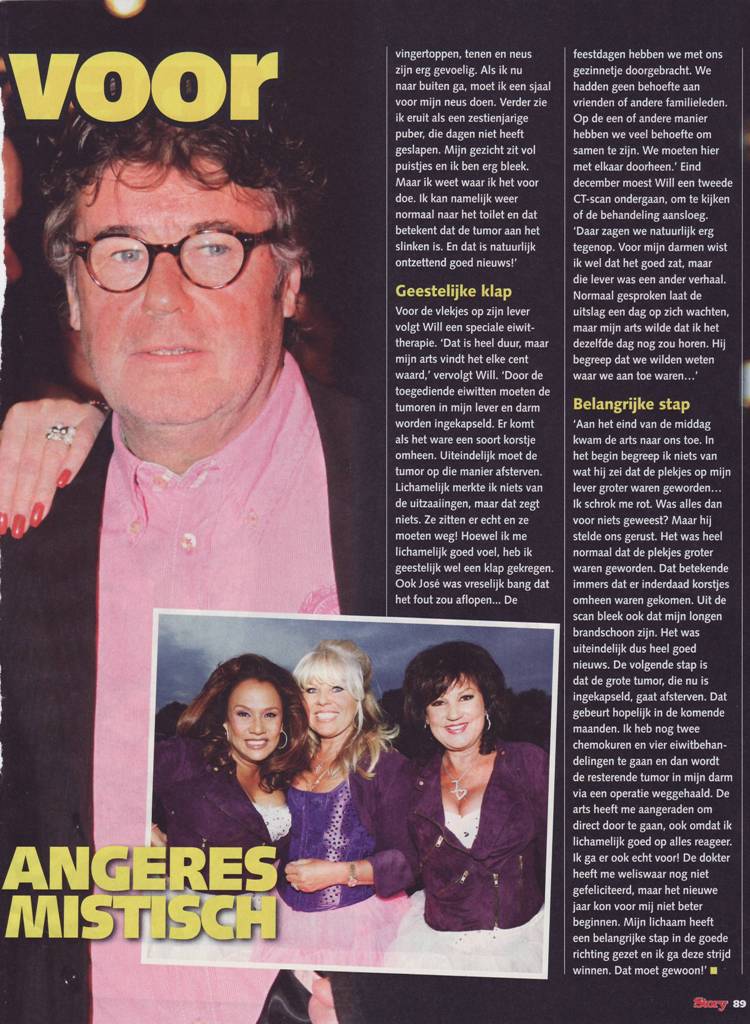 Part 2
* The "real" Patty on "TV Kantine"
news posted on January 16th 2012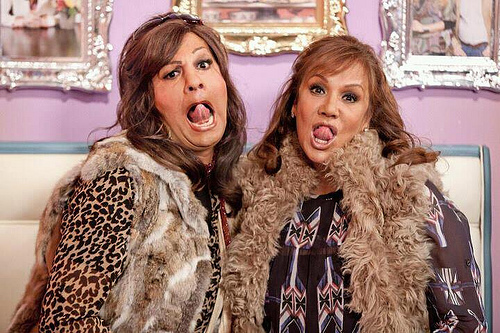 Carlo Boszhard as "Patty" and the real diva
Patty Brard is one of the Dutch celebrities who has been impersonated on RTL 4 high-rated sketch comedy show "De TV Kantine". The diva herself appeared on the latest episode which attracted 2.136.000 viewers (market share: 33.4%) on January 13th. She also told her impressions on a special broadcast of the program which showed "behind-the-scenes" footage on January 14th (678.000 viewers/market share: 15%).
Source: RTL 4, TV-Visie, Kijk Onderzoek
* Pat lent Geer a helping hand in Curaçao
news posted on January 16th 2012
Patty Brard spent her latest holidays in Curaçao with Gerard Joling (see news posted on Januray 10th). In addition to tourist activities (like swimming with dolphins), the diva gave "Geer" a helping hand when he recorded "Dan voel ik me beter" (the Dutch cover version of "Ai se eu te pego!", the world hit single popularized by Brazilian singer Michel Telo). The Luv' lady also took part in the filming of the music video by warming the participants up and supervising the choreography.
To watch a Shownieuws report, click here
To watch a RTL Boulevard video, click here
To watch a Story report, click here
To watch Gerard Joling's music video, click here
Source: Telegraaf, RTL Boulevard, Story, RTL Nieuws, Blog.nl, Leidsch Dagblad, Versgeperst.com, BN De Stem, Parool.nl, Nu.nl, 100%NL....
* Patty & Gerard in Curaçao
news posted on January 10th 2012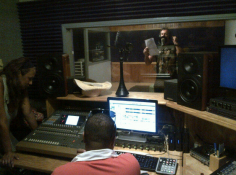 Patty and Gerard in a recording studio in Curaçao
During her recent holidays in Curaçao, Patty Brard supported her long-time friend Gerard Joling as he recorded his latest single "Dan Voel Ik Me Beter" in a studio on the Carribean island. Patty also attended the filming of Gerard's music video on a heavenly beach. After this hard day, the singer and the diva went to Mc Donald's to enjoy a tasty hamburger.
Source: Show Vandaag
* Luv' and José on 1000 Klassiekers
news posted on January 6th 2012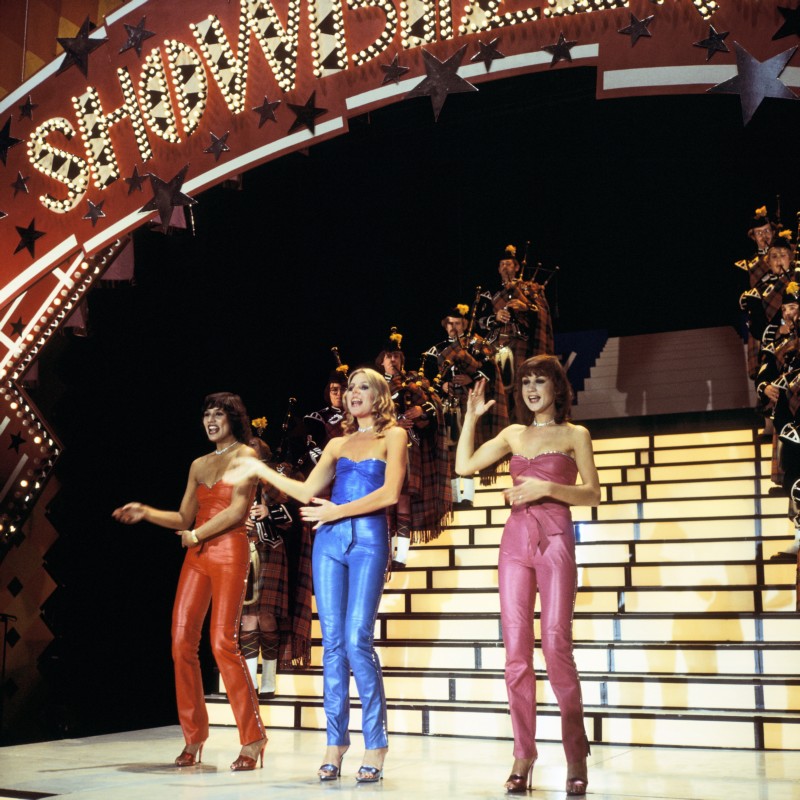 Flemish Radio 2 station asked its listeners to vote for the 1000 best pop songs ever. You're the Greatest Lover by Luv' was ranked #698 and I Will Follow Him by José peaked at #697. To see the complete list of "1000 Klassiekers", click here
Source: Radio 2 / deredactie.be
* Patty soon on "Home is where the heart is"
news posted on January 6th 2012
Before Christmas, I wrote that Mrs Brard took care of a homeless woman called Miranda (see news posted on December 23rd 2011). Now everybody knows what really motivated her. The larger-than-life entertainer did it for the purposes of a forthcoming TV show "Home Is Where The Heart Is" on RTL 4.
Source: Telegraaf, Televizier.nl, ShowbizNewZ.nl, AD.nl...
* Patty & "De Diva's"
news posted on January 6th 2012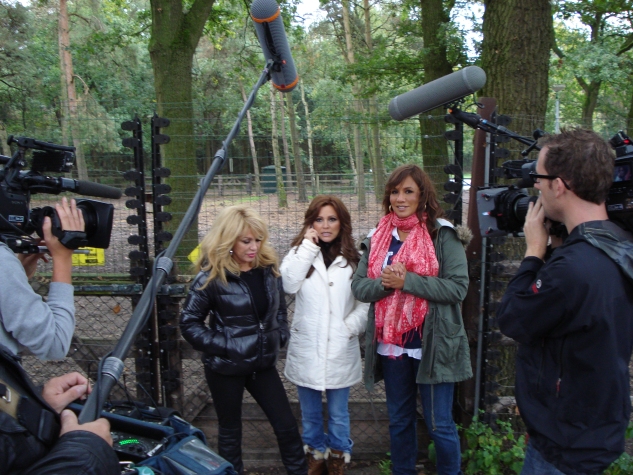 - Patty told Novum Nieuws that she was positive about 2012. After the success of her reality show on RTL 4 with Patricia Paay and Tatjana Simic, she still has plans for the future. Source: Novum / Nu.nl
- Patty, Patricia and Tatjana released in December a charity calendar to raise funds for an animal shelter "Dierenthuis" where the last episode of their TV program was filmed. To buy a copy of the calendar, click here Source: Stichting Direnthuis, Patty Brard Facebook Page
- La Brard and her fellow Divas were nominated for the "Dom Bontje 2011" (Stupid fur) award in November. This prize was presented by the "Bont voor dieren" foundation (the Dutch equivalent for PETA, the American animal rights organization) to denonce the Dutch celebrities who wear fur. The result has been announced. The winner is....TV host and Football wife Sylvie van der Vaart.
Source: Shownieuws, Telegraaf, Bruno.nl...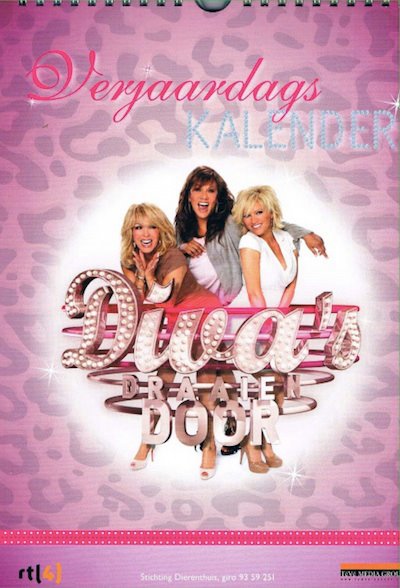 * José's comments on Bonnie
news posted on January 6th 2012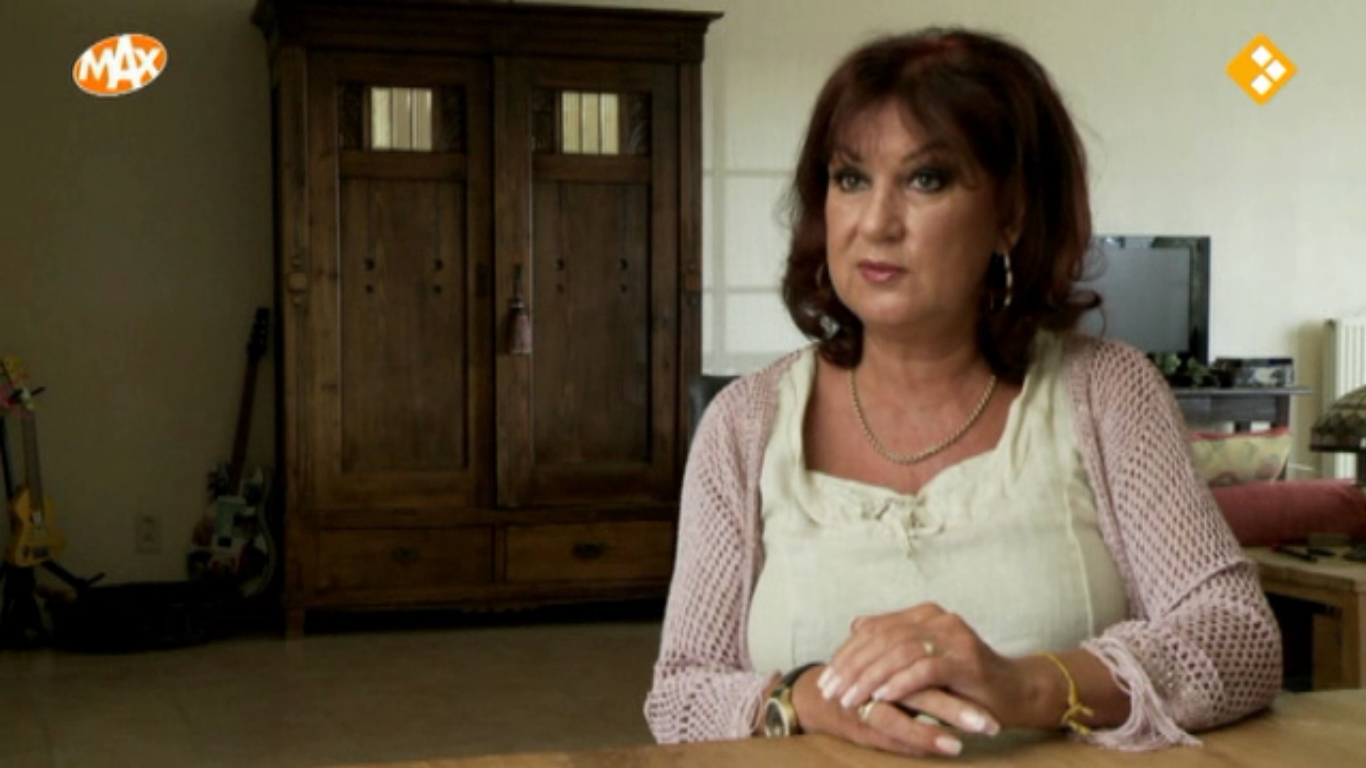 On December 29th, José Hoebee appeared on the TV program "Profiel: In het oog van de orkaan" aired on Max/Nederland2. The show dealt with the life and career of Bonnie St. Claire. Luv's lead singer was interviewed and praised her friend who suffered from alcoholism in the past. Other celebrities including record producer Peter Koelewijn expressed their admiration for the legendary blonde singer.
To watch Profiel, click here
Source: José Hoebee Official Fan Club, Omroep Max