I) Debut
As she was 15 years old, José Hoebee (born Josina van de Wijdeven in Best, a village in the south of the Netherlands, on March 24th. 1954) sang in a folk & country vocal formation (Young Tradition) with her two sisters. This group took part in talent shows, changed its name into Elongi and recorded in 1976 a single produced by Piet Souer who asked José to join Luv'.
II) Luv'
From 1977 to 1981, she scored hit after hit as a member of Luv'. During this period, she chose her artist name was José Andreoli. Because of her experience before Luv' and her good voice, she often sang the lead vocals on the trio's songs.
In March 1981, the Luv' ladies announced that they were separating and the original members reunited several times (in 1988, in 1993 and in 2005).
III) Solo & Duets
In 1981, José and Will Hoebee, a successful record producer, got married in David Soul villa in Los Angeles (Soul is famous for his role in Starsky & Hutch and is a good friend of the couple).
Then, she started her solo career, less international than the one she had as a Luv' member. Artistically, she chose a more serious repertoire than the fresh, naive and joyous Luv' sound, with the help from her husband. Her first album "The Good Times" was released in 1982. She could prove she was THE voice of Luv'.
Eleven of her singles (including a #1 hit: I Will Follow Him) topped the charts (eleven in the Netherlands and five in Flanders), a majority of them being cover versions of pop standards. Some of them were solo recordings, the others were duets.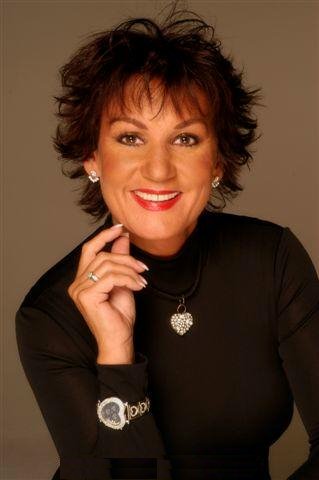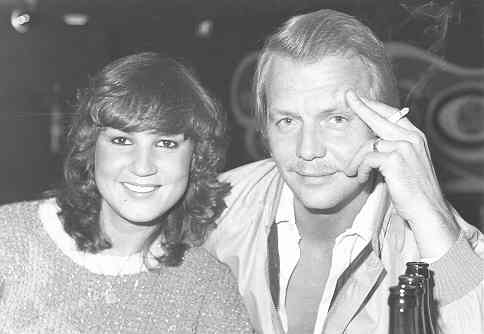 José & David Soul in 1981. The "Starsky & Hutch" actor is a good friend of Will and José.
DUTCH CHARTS
* Singles on the Dutch Top 40 and Nationale Hitparade (currently Single Top 100)
Source: Stichting Nederlandse Top 40 , Dutch charts.nl (Megacharts/Media Control & Gfk International)
Artist(s)

Singles

Peak position on

Dutch Top 40

Peak position on Nationale Hitparade / Singles Top 100

José

I'm So Sorry

(1981)

-

#39

José

I Will Follow Him (1982)

#1

#2

José

Secret Love (1982)

#11

#14

José

The Good Times (1982)

-

#37

José

I Can Hear Music (1983)

-

#48

José & Ron Brandsteder

So Long Marianne (1984)

#11

#6

José

Time Goes By (1984)

-

#16

Bonnie & José

Cassandra (1984)

#24

#19

Bonnie & José

Zoals Vrienden Doen (1985)

#36

#18

Bonnie & José (with Ron Brandsteder)

Waarom (1985)

-

#35

José

I Will Follow Him 2005 (2006)

-

#90
BELGIAN (FLEMISH) CHARTS
* Singles on BRT Top 30 (currently VRT Top 30)
Source: BRT Top 30/Radio 2 Top 30
| | | |
| --- | --- | --- |
| Artist(s) | Singles | Peak position on BRT Top 30 |
| José | I Will Follow Him (1982) | #1 |
| José | Secret Love (1982) | #3 |
| José | The Good Times (1982) | #28 |
| José | I Can Hear Music (1983) | #13 |
| José & Ron Brandsteder | So Long Marianne (1984) | #20 |
Note:
* I Will Follow Him is a cover version of a French song (Chariot) originally performed by Petula Clark in 1962. One year later, an English version of this track, entitled I Will Follow Him, was sung by Little Peggy March and became a US #1 Hit.
* Secret Love is a cover version of a song originally performed by Doris Day in 1954.
* I Can Hear Music, originally performed by the Ronettes in 1966, was popularized by the Beach Boys in 1969.
* So Long Marianne is a song composed and originally performed by Leonard Cohen.
* The original version of Time Goes By was the Grand Prix winning song performed by Hungarian band Newton Family in 1983 at the World Popular Song Festival (Yamaha Music Festival)
* Cassandra is a Dutch cover version of an ABBA's song (1982).
* Zoals Vrienden Doen is the Dutch version of ABBA's The Way Old Friends Do (1980).
* Waarom is the Dutch cover version of ABBA's Move On (1977).
José was the first female singer who had #1 hits on the Dutch charts as a member of a group (Luv') and as a solo artist. Diana Ross (of The Supremes), Yvonne Keeley (of The Star Sisters), Melanie C (of The Spice Girls), Sita (of K-Otic) and Beyoncé (of Destiny's Child) later reached the same achievement.
IV) Bonnie & José
In 1984, she formed with her best mate in the show business Bonnie St. Claire an occasional duo, credited as "Bonnie & José".
The two vocalists recorded a Dutch cover version of ABBA's Cassandra which became a Top 40 hit in the Netherlands in the summer of 1984.
A few months later, Bonnie & José were involved in the ABBAcadabra project (a TV musical for children based on songs of ABBA). Bonnie played the role of "Sleeping Beauty" and José had the role of "Snow White". Other Dutch celebrities took part in this music show: Marga Scheide of Luv' (as "Carabosse/the Bad Fairy"), Ron Brandsteder (Patty's first husband), Benny Neyman....
In 1985, Bonnie & José recorded a whole LP (entitled "Herinnering") with ABBA's standards. This opus contained another Top 40 hit: Zoals Vrienden Doen (The Way Old Friends Do).
In 1986, the ladies recorded a TV special in Sweden: "Bonnie en José in Zweden" aired on the NCRV channel. The two singers were filmed in Stockholm (including a scene in the Polar Studios, ABBA's recording studios) performing ABBA's songs in Dutch. Björn Ulvaeus (member of the greatest Swedish pop band ever) was even interviewed for this special and acknowledged the ladies initiative.
After the broadcast of this show, Bonnie & José performed from time to time on TV and on stage, even with a non-ABBA repertoire but no new records were released. In 1987, the ladies broke up. Eight years later, they made a comeback by recording a single "'n Engel Als Jij" (a cover version of a German song: "Engel Wie Du" originally sung by Juliane Werding, Maggie Reilly & Victor Lazlo). In december 2004, José acted as a witness at Bonnie's wedding (aired live on SBS 6, a Dutch TV channel).
V) Later career
After the birth of her son Tim (born on October 10th. 1985), José slowed down her career. She retired from show business in 1989 to devote herself to her family. Four years later, she made a brief comeback with Luv' and then escaped from entertainment to live with her relatives in Best, (the village where she was born and grew up). For one year and a half, she was the owner of a video rental shop (The Movie Store) that she sold in the summer of 2003.
Then, with the help from Corry Konings (a popular singer in Holland) and her management agency (CK Produkties), José decided to go back on stage. Her live shows attracted delighted fans who hadn't seen her for years. In early 2004, she recorded under the pseudonym Stuff a dance oriented cover version of a Four Tops hit (Walk Away René) which could be downloaded on internet. Moreover, she sang two tracks as a guest artist on a tribute album to Doris Day (Marjan Berger meets Doris Day).
Then, she left CK Produkties and signed a deal with WVS Management. She left the Netherlands to move to Lommel (a small town in the Flanders). In 2005, WVS Music released her first CD compilation: Alle Hits & Unieke Bonustracks. This anthology includes the singer's greatest hits, b-sides, albums songs and bonus tracks. In 2009, José recorded with Anny Schilder a duet single "Be my baby" (a Phil Spector classic hit).
VI) Background vocals
José worked as a backup singer for other artists including:
Full House in 1976 on the song "Standing on the inside" ( a Dutch #2 hit).
Doris D. & The Pins in 1981 on their debut album, recorded in ABBA's prestigious Polar Music Studio in Stockholm.
David Soul in 1982 on The Best Days Of My Life (a LP produced by Will Hoebee).
Benny Neyman in 1984 on the track Een dag in Parijs.
VII) Discography
Click below to download a PDF file about José's official discography:
VIII) TV Career
In the autumn of 2004, José hosted a music talent contest show (Tijd Voor Muziek) on a Dutch local channel (VSM TV). Will Hoebee took part in the production of this programme.