Flashback: Trojan Horse on the New Zealand Single Top 10
article posted on December 6th 2009
Luv'
used to be very popular in the Netherlands and abroad in the late 1970's. It's a fact. The girls even received a
Conamus Prize
for being the best Dutch export music act thirty years ago. I found on internet evidence of their brief heyday in the neighbouring European countries (especially Belgium, the German speaking territories and Denmark). I even found peak positions of a couple of their hits on the South African charts (See the
charts
page). The group also scored three moderate singles in my homeland, France.
When I first read in some bios that the girls topped the charts in New Zealand, I didn't believe it at all. I thought it was to exaggerate
Luv'
s international prestige. I was convinced that South Africa was the only English speaking country where the ladies had really reached fame. But I've recently discovered a proof that
Trojan Horse
peaked at
#6
in the "nation of the
All Blacks
" in 1979. Click
here
to see it (source: New Zealand Charts archives:
http://charts.org.nz
). It's the only chart entry in the "Land of the Māori" that I could find. So I suppose that
Luv'
was a "one-hit wonder" there. Better than nothing.
~~~~~~~~~~~~~~~~~~
30th Anniversary of Ooh, Yes I Do
Luv's great career move: transfer to CNR/Carrere Records
article posted on November 10th 2009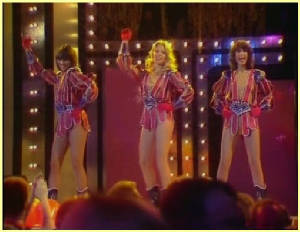 After a succession of hit songs, Luv's ninth single entitled "Ooh, Yes I Do" entered the Dutch Top 40 on November 10th 1979 and later became a smash hit in Benelux, Denmark and Germany and to a lesser extent in France. Luv' received in Mexico a gold record for the Spanish version of this single ("Si, Que Si").

Song history

In July 1979, Luv's producer Hans van Hemert decided to leave

Philips/Phonogram Records

(the company which had released the group's records for two years).

Van Hemert

was not satisfied by the way the label promote the girls abroad (see

articles archives

:

Summer of '79: Clouds on the horizon

- posted on July 31st 2009) though they had big export hits (such as "

You're the Greatest Lover

", "

Trojan Horse

" and "

Casanova

"). In the meantime,

Luv'

,

Van Hemert

and his partner (

Piet Souer

) as well as their manager

Pim ter Linde

formed a limited company (

InterLUV

) to control every aspect of their career.

On October 7th 1979, the ladies and their team signed a 750.000 Dutch Guilder deal with

CNR

affiliated to

Carrere Records

(click

here

to read the article of

De Telegraaf

published on 10.8.1979). This contract was considered as "

the show business transfer of the year

" in Holland.

The formation's first single released by Carrere was Ooh, Yes I Do, a track composed and produced by Van Hemert. The song uses a melody highly inspired by the flute theme of ABBA's Gimme! Gimme! Gimme! (A Man After Midnight). It became an instant hit in some European countries. Luv' recorded a Spanish version of the single (Si, Que Si) for the Latin American market and conquered a new territory: Mexico.

Ooh, Yes I Do is often included in the setlist of Luv' live shows. Two months ago, Patty Brard dedicated it to her fiancÚ Antoine van de Vijver to ask him if he would like to marry her (see news posted on September 8th 2009).

Chart performance & certification

Ooh, Yes I Do

was a

Top 5

hit in Denmark and the Netherlands, a

Top 10

record in Flanders (Belgium), a

Top 30

song in Germany and a moderate chart entry in France. It went gold in Mexico. See the "

Charts

" page to know the single's peak position on the hitlists.

Label, distribution deal and publishing

Ooh, Yes I Do

belongs to the back catalogue of Hans van Hemert Productions B.V (click here). Like any other Luv' record, it was released in various editions - all depending on which countries the release took place. CNR/Carrere records licensed the rights for the record to various labels around the world. That's how, Ooh, Yes I Do was distributed by RCA in Italy, Discos Musart in Mexico and Moonshine in Africa. Moreover, as Luv' moved to Carrere, the girl group also changed its publishing company (which controlled the copyright of their songs). Their first publisher was Banananas Music during their Phonogram years (1977-1979) and their second one was Roba Musik Verlag during their CNR/Carrere periode (1979-1981).

To watch Luv' perform Ooh, Yes I Do click here, here, here, here and here.

Source of this article:

* Wikipedia page about this hit record: click here

Bibliography:

* Top 40 Hitdossier 1956-2005 (9e editie) by Johan van Slooten, publ: Gottmer Bech

Below, different versions of "Ooh, Yes I Do" :
German edition released by Carrere Records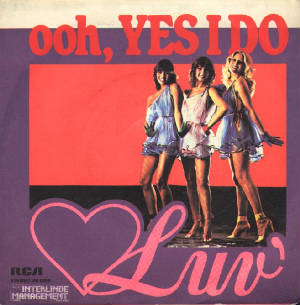 Italian version released by RCA Records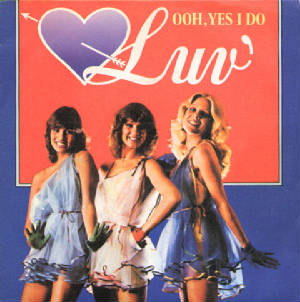 Spanish pressing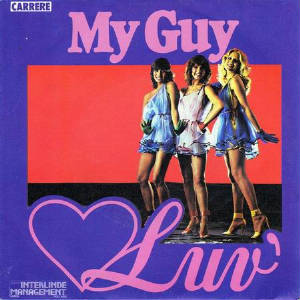 Carrere France released an alternate version with "My Guy" as A-side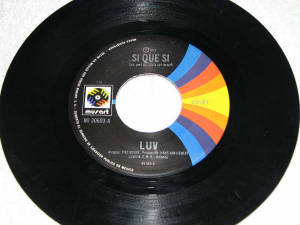 Mexican version released by Discos Musart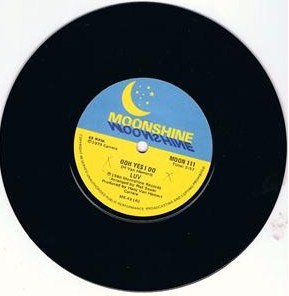 African version released by Moonshine Records
20th Anniversary of "Welcome to My Party"
Article posted on October 21st 2009
Luv's single entitled "Welcome to my Party
" (released by
High Fashion/Dureco Records
) entered the
Dutch Top 40
on October 21st 1989
and later became a
Top 30
hit in the Netherlands and Flanders (Belgium). This song didn't involve
Patty Brard
and
JosÚ Hoebee
. It was actually performed by another trio featuring
Marga Scheide
(the only original
Luv'
singer) and two new members:
Diana van Berlo
and
Michelle Gold
.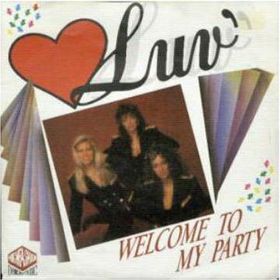 * Song History
In late October 1988,
JosÚ
,
Marga
and
Patty
reunited seven years after their break-up for a TV charity show (
Samen
) hosted by
Mies Bouwman
. They sang their signature song "
You're the Greatest Lover
". This performance took the public and the media by surprise as the ladies hadn't been on speaking terms for years. Because of enthusiastic reactions,
Luv'
planned to record new material. British hitmachine "
Stock, Aitken & Waterman
" (who produced successful chart toppers for
Kylie Minogue
,
Rick Astley
,
Jason Donovan
,
Mel & Kim
,
Bananarama
,
Donna Summer
and even
Luv'
s rivals "
The Dolly Dots
") were said to produce the trio's comeback opus. Unfortunately, this project never happened. In May 1989,
JosÚ
didn't want to belong to the group because of family duties. Soon after,
Patty
did the same as she wanted to focus on her TV career.
Marga
carried on as she held the copyright on the group's name and logo. She launched a new version of
Luv'
without the consent of
Hans van Hemert
(who conceived the female pop act). Two other girls were recruited: 23-year-old
Diana van Berlo
and 28-year-old
Michelle Gold
.
Diana
was an experienced vocalist as she had already performed under the stage name
Sharon Vice
.
Michelle
had an impressive career in the music business before joining
Luv'
. She had been a background singer of
James Ingram, Grover
Washington
jr, Nik Kershaw, Helen Terry (of Culture Club), Princess
.
Evelyn "Champagne" King
and
Run DMC
.
With the help from Marga's partner at the time Jacques Zwart (a.k.a E. Mergency), a new repertoire (highly inspired by the Dance pop and catchy sound of Stock, Aitken & Waterman and their PWL label) was chosen. English producer Nigel Wright was hired to supervise the recording session. This former member of Shakatak was a veteran of the music scene thanks to the hit records he produced for Mirage, Imagination and numerous bands.
Under Wright's guidance, Luv' recorded the EP "For You". The first single taken from this mini album was "Welcome to My Party". Though it didn't achieve the success of Luv's hits from their heyday in the late 1970's, the girls often performed on TV and toured the club circuit.
* Chart performance
Welcome to My Party peaked at #22 on the Dutch Top 40 and #19 on the Nationale Hitparade in the Netherlands. It reached the 28th position on the BRT Top 30 in Flanders (Belgium).
To watch Luv' perform Welcome to my party: click here and here
* Press:
- article from Veronica TV Guide published on September 23rd 2009 about Luv's comeback: click here to read it
- article of newspaper "Gooi-en Eemlander" about New Luv's first live performance in September 1989: click here
* Bibliography:
Top 40 Hitdossier 1956-2005 (9e editie)
by
Johan van Slooten
, publ: Gottmer Bech
* Source:
Wikipedia's page: click here