My New Luv' site
news posted on December 15th 2009
Due to a new site building system, I have been obliged to launch another Luv' site. It is just a beta version so it's far from being complete. That's the reason why I will keep the "All about Luv'" site for a while.
To visit the "
Let there be LUV
" site, click
here
~~~~~~~~~~~~~~~~~~
Trojan Horse in New Zealand (1979)
news posted on December 6th 2009
I've recently found out the evidence that
Luv'
s
Trojan Horse
reached the
Singles Top 10
in New Zealand in 1979. Of course I previously read in some biography that the girls reached fame in Oceania but never saw any sign of it. Click
here
to read my article about this undisputed fact.
~~~~~~~~~~~~~~~~~~
Patty to host Top 4000 on Radio 10 Gold
news posted on December 5th 2009
Patty Brard will be one of the Dutch celebrities who will host the Top 4000 (a list of the 4000 most popular songs of all times) on Radio 10 Gold. The broadcast will start on December 7th.
Source: SBS 6 Shownieuws / AD.nl/ RadioVisie.eu / RadioFreak.nl / DePers.nl /Tien fan
~~~~~~~~~~~~~~~~~~
Josť Hoebee on Editie NL
news posted on December 4th 2009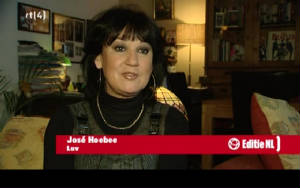 Josť Hoebee appeared on Editie NL (a TV news magazine aired on RTL 4 on December 3rd). The singer talked about the importance of being part of a group in a report about De Toppers reunion. The comeback of the male supergroup reminds of what happened to Luv's after Patty and Josť reconciled.
To watch the report of De Toppers reunion with Josť's interview, click
here
.
Source: Editie NL RTL 4
~~~~~~~~~~~~~~~~~~
Patty on Shownieuws: Photo shoot with Marco Borsato + Gordon and Joling back in De Toppers
news posted on December 4th 2009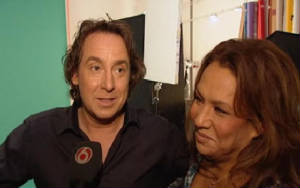 Marco Borsato & Patty Brard
Patty Brard
and Pop singer
Marco Borsato
did a photo shoot for the cover of the
100%NL
magazine.
Shownieuws
cameras filmed the session (To watch the report, click
here
).
Patty
and
Marco
have much in common as they both experienced bankruptcy.
Borsato
's wife,
Leontine
, helped the diva in 1993 when she lost everything.
Moreover,
La Brard
covered the return of
Gordon
and
Gerard Joling
to the supergroup "
De Toppers
". To watch the video, click
here
.
Source: SBS 6 Shownieuws
Luv' @ Dancing De Radstake
news posted on December 4th 2009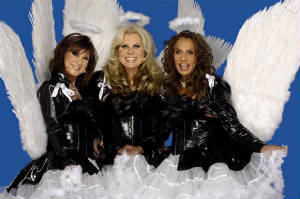 Luv' will be performing at Dancing De Radstake in Heelweg on December 12th 2009. Doors will open at 9.30 pm
Source: Streekgids.nl