Ria Thielsch (1980-1981)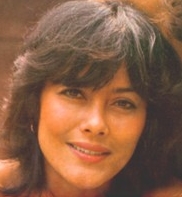 Ria Thielsch in 1980
Ria Thielsch was born in Manokwari, New Guinea/Indonesia, on August 25th, 1951. After Patty Brard's departure in August 1980, she was officially introduced to the public with the release of the album Forever Yours (a LP which reached the gold status in the Netherlands) and the single My Number One (a Top 5 single in Benelux).

* Early Years

Ria started her career as a model in the 1970's. In 1978, she was a limbo dancer and singer of the Ricardo & The Flames group which recorded a single (Trinidad) that was produced by Roy Beltman (who collaborated with the band BZN) and flopped.

* Luv'
In August 1980, Luv' experienced trouble as Patty Brard suddenly left the formation. The trio had already recorded new material for a next album and had legal obligations. Patty was replaced by Ria Thielsch who like her had Indonesian and New Guinean origins. Ria already knew Marga Scheide from modeling agencies. Though she made some appearances by performing One More Little Kissie on stage and on TV, she was officially presented to the media when the album Forever Yours and the single My Number One came out. These records were smash hits in Benelux. Then, Luv' was supposed to take part in the Yamaha Music Festival (officially known as the World Popular Song Festival and considered as the "Asian Eurovision") in November 1980 with the song Be My Lover Tonight. Instead of it, Luv' cancelled their participation to this competition and prefered to perform "My Number One" in the Musikladen TV show in Germany.
Soon after, Marga became overworked because Luv' toured extensively Europe. That's why, in early 1981 the ladies stopped their concerts but continued the TV and radio performances. In March, an official statement announced Luv's break-up. The group made a farewell performance later, in August, in the Nederland Muziekland show on Veronica (TV channel) to promote the single Tingalingaling. Finally, CNR/Carrere Records released the compilation Goodbye Luv'.

* After Luv'
Ria continued her modeling career. In April 2003, she took part with Josť Hoebee in a Luv' fan club day. Six months later, she attended with Josť and Hans van Hemert the presentation of the compilation 25 Jaar Na Waldolala.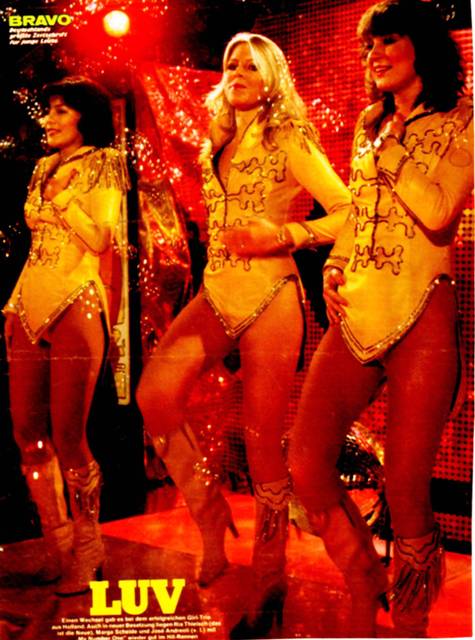 Poster from the German "Bravo" mag, Ria (on the left) with Luv' performing "My Number One" in 1980
Michelle Gold (1989 - 1990)
Michelle Gold in 1989
Michelle Gold is the only "non Dutch" Luv' member. She's British and was born in 1961 in London. When Marga launched a renewed version of Luv' in 1989, she chose Michelle as a singer. She appeared on the group's comeback single "Welcome to my Party" (a Top 30 hit in the Netherlands and Flanders (Belgium). In the summer of 1990, she left the girl trio.

* Early Years

Before joining Luv', Michelle had an impressive career in the music business. When she was thirteen years old , she was discovered by the famous blues musician, Alexis Korner, who asked her to perform with him. She was later in the 1980's a much demanded background singer for famous artists such as James Ingram, Grover Washington jr, Nik Kershaw, Helen Terry (of Culture Club) and Princess. She also sang on stage with Evelyn "Champagne" King and Run DMC.

* Luv'

She recorded with Luv' the EP "For You" in 1989 in London.
This record, produced by Nigel Wright (Shakatak, Mirage, Imagination, Debbie D.), was highly inspired by the "Stock-Aitken-Waterman" sound (Mel & Kim, Kylie Minogue, Rick Astley, Bananarama...) which dominated the pop charts at that time. The first single taken from the "For You" mini album was "Welcome To My Party". It peaked at #22 in Holland and #28 in Flanders and was far from being as popular as super hits like "The Greatest Lover" or "Trojan Horse". The follow-up singles failed to top the charts. However, Luv' often appeared on TV and toured the club circuit, even if their chart performance wasn't excellent.
In June 1990, Michelle left the group.
To read an article from the Veronica TV guide with details about the 1989 version of Luv' (featuring Michelle Gold and Diana van Berlo), click here.
Diana van Berlo (1989 - 1992)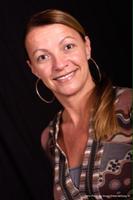 Diana van Berlo in "4 acts"
Diana in "Theater op het water" - 2009
Diana van Berlo was born in 1966 in Helmond, North Brabant (in the Netherlands) and joined Luv' in 1989. Her strong voice could be heard on the "For You" EP and the "Sincerely Yours" album.

* Early Years

In the late 1980's, she took part in local talent shows and performed from time to time under the stage name of "Sharon Vice". She worked in accountancy in a transport company before Luv'.

* Luv'
Diana
was recruited with
Michelle Gold
to be part of a renewed version of
Luv'
. She scored a Dutch and Flemish Top 30 hit (
Welcome To My Party
) in late 1989. In June 1990,
Michelle
left the female pop formation and was replaced by
Carina Lemoine
. This change in the group coincided with a new record deal and a new repertoire (the album "
Sincerely Yours
" produced by
Jacques Zwart
,
Marga
's boyfriend). As the
Netherlands
were involved in the First Gulf War in 1991,
Diana
and her colleagues went to
Dubai
to entertain the Dutch troops. Then, the girls had a minor hit (
He's My Guy
) later that year. Though the pop act wasn't as commercially successful as the original trio in the late 1970's,
Diana
and
Luv'
frequently performed on TV and were booked for many live performances.
Luv'
disbanded in 1992.
* Post Luv' years
After her career as a Luv' singer, Diana and Carina Lemoine formed the short-lived girl duo "Lady's D.C" . In recent years, Diana has taken part in "4 acts", a music and theater show (to visit the site of this comedy act, click here). In 2009, she sings in a dinner show : "Theater Op Het Water" in Rotterdam on a boat ("De Ameland") on the Meuse (click here).
Infos:
Diana's interview in February 2009: click here
Wikipedia page: click here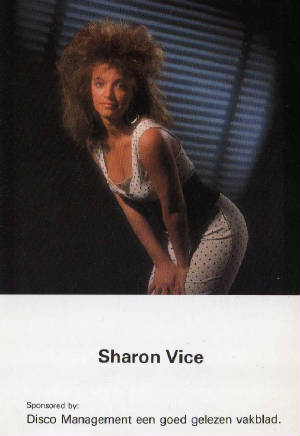 Diana's debut as Sharon Vice (late 1980's)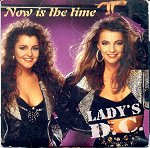 Diana and Carina formed the duo "Lady's D.C." and recorded the single "Now Is The Time" in 1994
Carina Lemoine (1990 - 1992)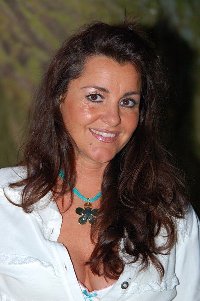 Carina Lemoine in 2005
Carina Lemoine became a Luv' member after Michelle Gold's departure in 1990 as she was 21 years old. The first Luv' record she took part as a vocalist was "Hasta Manana".

* Early Years

She started her career as a singer at a very young age. She was discovered by the producers of BZN and Saskia & Serge.
As a teenager, she recorded some singles: I love disco (when she was 12), O lieve pappa ( when she was 13), Mama hij wilt zo graag een zoen (when she was 15) and The hour comes nigh (when she was 17). In the meantime, she made a lot of live performances.

* Luv'

In 1990, she took part in an audition among 100 girls in the famous Wisseloord studios in Hilversum to be chosen as Michelle Gold's replacement. She was fortunately recruited and recorded the single "Hasta Manana" , followed by the album "Sincerely Yours" in early 1991. She performed with Luv' not only in Holland but also in Belgium, in Germany, in Sweden and in Dubai (where the ladies entertained Dutch soldiers who participated in the coalition during the First Gulf War in 1991).

* After Luv'
After Luv's break-up, she formed a duo with Diana van Berlo: Lady's D.C. The two singers recorded in 1994 a single (Now is the time) released by RCA/BMG. Soon after, they ended their professionnal relationship.
In 2004, she was one of the candidates of talent show, Een ster in 40 dagen (A star in 40 days), broadcast on the TROS TV channel. Then, she made solo live performances in bars and music events. She recorded a single (Valentino) released in 2006.

Visit the official site of Carina Lemoine at http://www.carina-zangeres.nl

To watch Carina performing live in a bar in Spain with Dutch tourists, click here and here.